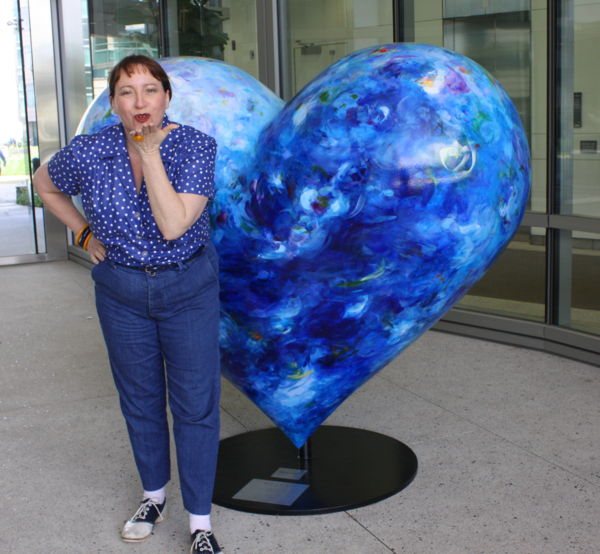 Did someone say something about a blue sewing challenge? Is THIS enough blue for you?!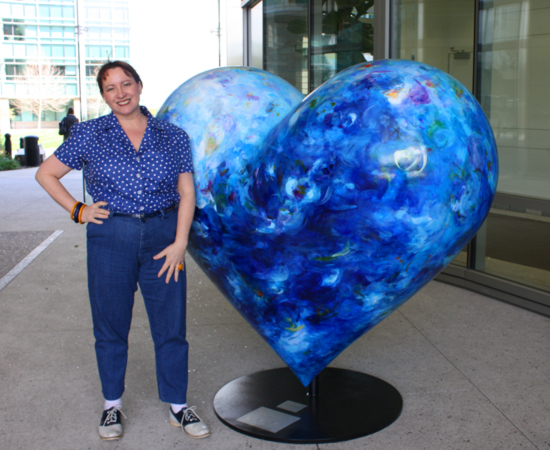 This enormous blue heart was part of the Hearts of San Francisco project.
"Hearts in San Francisco began in 2004 as a fund raiser for the San Francisco General Hospital Foundation. Like the famous painted cows, the painted hearts — created from uniform molds and painted by individual artists — decorate the city in areas like Union Square, until they are auctioned off at a benefit for the charity. New hearts are unveiled each year."
This particular heart was sponsored by Genentech: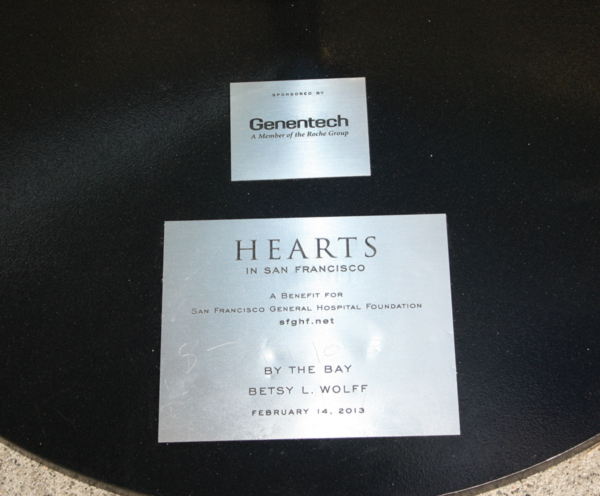 Now that the exhibit has run its course it is back 'home' for a bit, just up the hill from me. When I heard about the Blue February sewalong I KNEW that I had to do a photoshoot with this lovely!
(Hey, it was either this or IKEA! This, I thought, was infinitely more interesting.)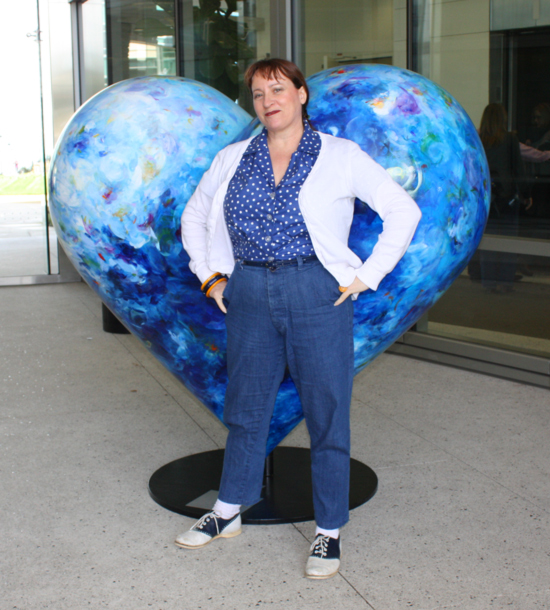 The heart is located in a breezeway that does a fabulous job of funneling the latest storm wind and rain…not that I'm complaining, we need the rain! BUT it is tough standing there as the elements are swirling, looking all calm and collected : ) I started out with a sweater on but my co-worker/photographer said we had too much white going so they sweater was thrown aside.
I made a new blouse using fabric in our "Polka dot and plaids" box. I have made a VOW that I'm NOT GOING TO BUY any fabric this year unless it is SO COOL that I will die without it! Seriously. One of my goals last year was to use an entire box of fabric to cut down on my stock. In the end I did but along the way I added more to the collection so really, one step forward, two steps back.
Rochelle recently talked about wishing she had a "go to" pattern to use when she needed a "happy pattern" to get back into the sewing groove. This blouse pattern is that for me. I think I have a dozen versions of this, you can see a couple here, and here, and here. I love each one, the only thing that keeps me from making MORE is time : )
The jeans are my go-to vintage jeans I originally made for the Rosie the Riveter challenge almost 2 years ago.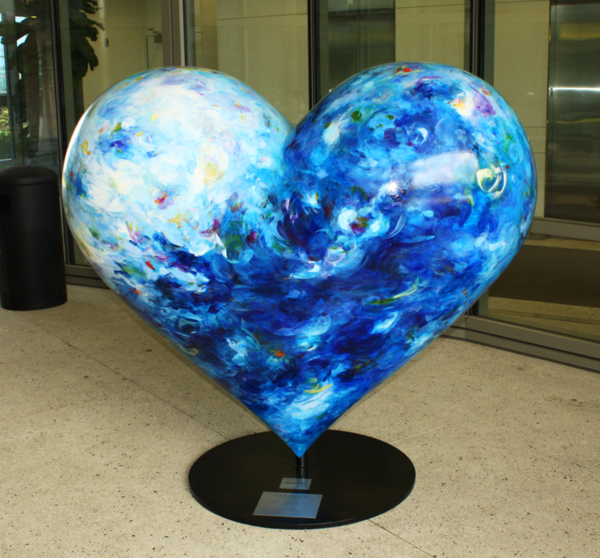 The heart all by itself.
And for Vicki: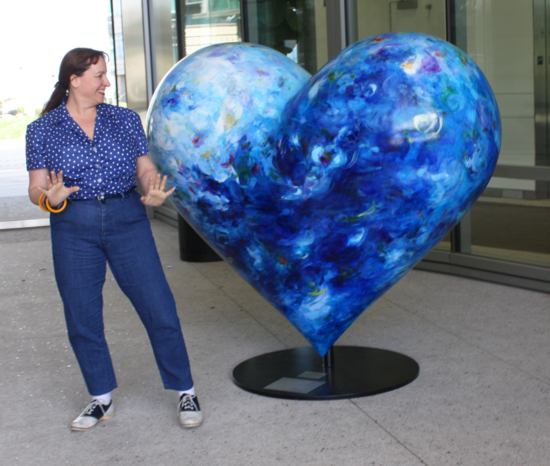 I have no idea what we were doing, but this is the best outtake of the day. Tap dancing perhaps? Nothing like standing near the executive suites on campus to bring out the dork in you…
(I was hoping Ian Clark might photobomb our session but no)
I've had LOTS of interest in the paper dresses! Still figuring out the button thing and looking into getting a flickr page up and going so come on, people, let your inner 4 year old OUT!