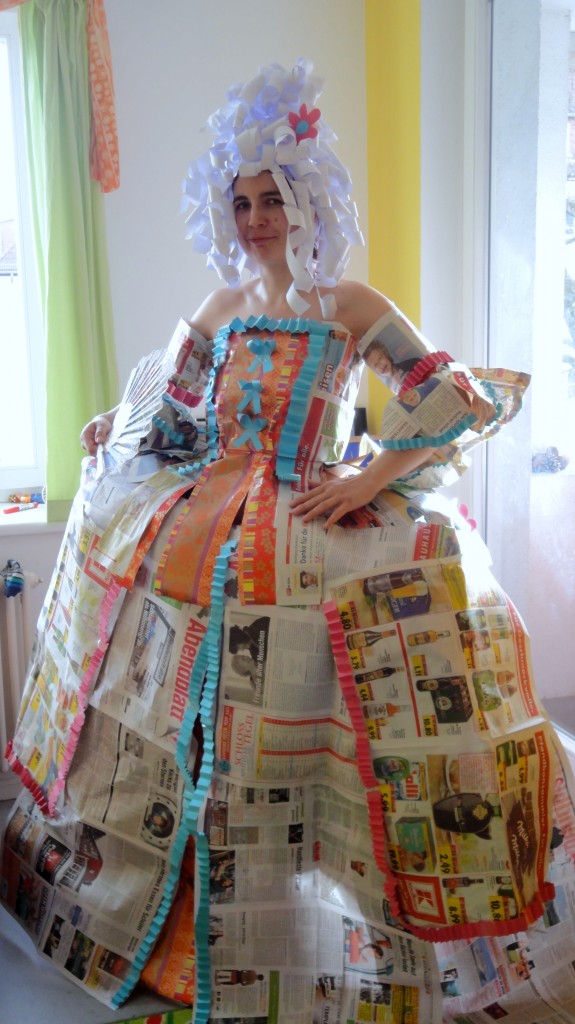 LOOK what our friend Djamila did with some paper and tape!!
In the spirit of Mayhem and her mom, Djamila and HER mom made this amazing Rococo-inspired piece, right down (or up to) a wig!
I can't say enough good things about this, and there are MORE pics of the process and views of her dress on her blog here!!!!!
Djamila was one of the Sew Weekly contributors and she lives in Berlin. She posted tons of photos of her gorgeous city when she'd do blog posts and we were fortunate enough to meet when she came out to my part of the country one Christmas. She has launched her own line of clothing and has just recently begun blogging so PLEASE stop by her blog, say Hi! and drool over her creations. Her store is Jaleyla and there is a jacket there that I have my eyes on…
She also met up with our friend Lee of the The Slow Steady blog who recently moved to Berlin. I'm just guessing from the photo on Instagram they had a good time together : )
So if you're still reading here…STOP. Go check out Djamila's blog, say Hi! to Lee and go make a paper dress. I'm still working on mine…