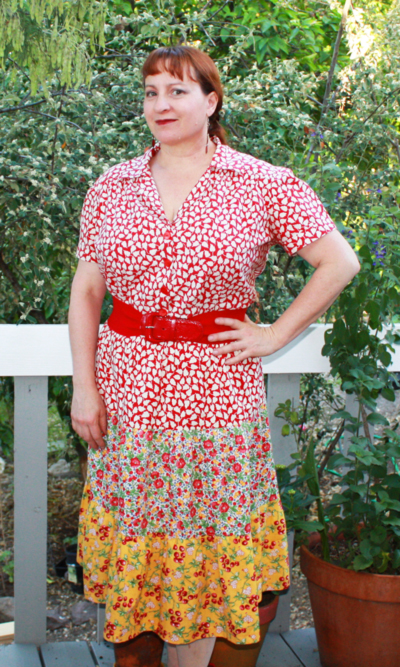 I decided, with the very busy weekend we have coming up that I would do a mid-week post so I didn't get overwhelmed. My daughter is graduating from Mills College this Saturday!
This week has been weird, weird, weird weather-wise. We started out in the upper eighties so cotton was in order. I wore my "Quilt" outfit and it was perfect.
Tuesday was blustery but warm-ish so my St. Patrick's blouse was in order.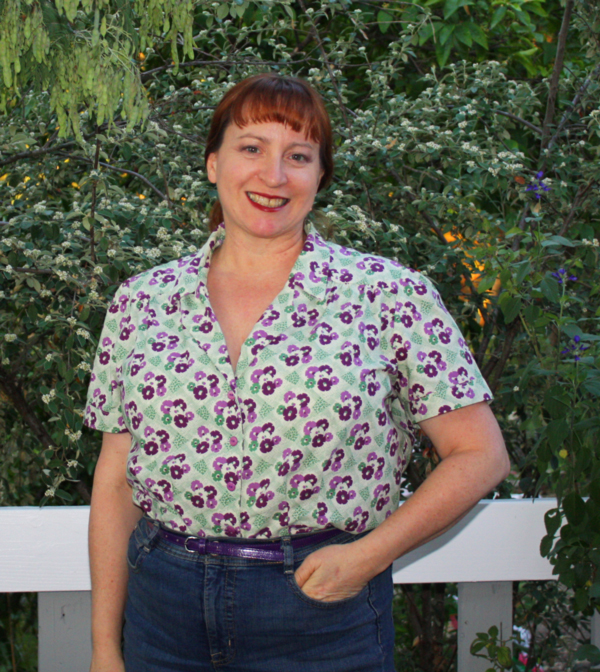 I'm back in jeans while it's windy : ) I got tired of fighting my skirts a la Marilyn in "The Seven Year Itch" on my bike and at BART. It's also tough this time of year because it can be 57 degrees in the city in the morning but 86 when I get home. It's all about layers…
Wednesday was shopping day!
Brittany needed sandals to wear for the ceremony along with a correct bra for her dress so we met in the city to shop. I HAD to check out the Fiesta display at Macy's to see if they had any special pieces to add to my collection (they didn't!) and then we hit the shoe section. Imagine shoes as far as the eyes can see…
And neon vinyl.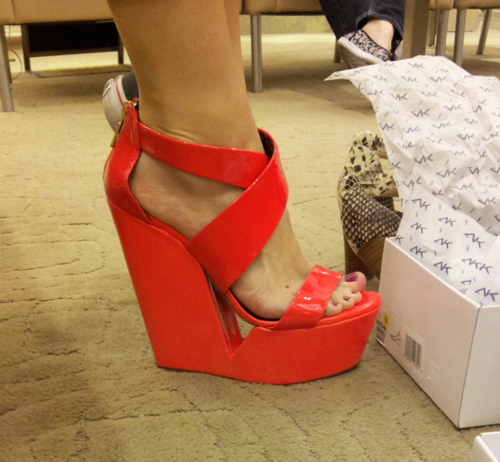 Cal Trans orange neon vinyl. Just say no. I made her try them on just because. We laughed. Then we bought some pretty shoes : ) She took me to Uniqlo, sort of like a Japanese H & M.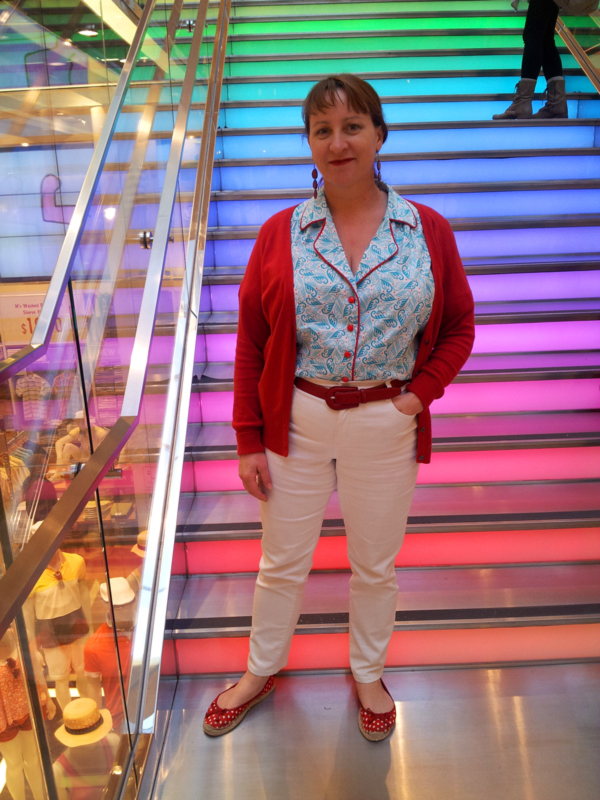 The stairs LIGHT up and change colors! We quickly took this photo just like the rest of the tourists : ) The mannequins you see on the left side of the photo turn in unison and there are a couple dozen of them. Very avant garde. I wore the top from my 40's outfit with my Target red sweater and polka dotty shoes. It was VERY windy out! I will admit that it was a chilly ride home which explains why I bundled up Thursday…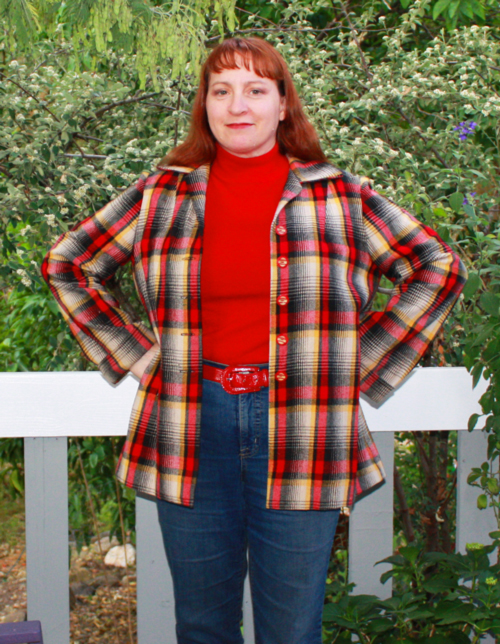 The red wool sweater was a $3 thrift store find and the plaid coat was from the Twin jackets post I did last October. Jeans again and it was windy AND rainy AND some random guy decided to dance on the BART tracks during the morning commute so it took twice as long as usual to get to work. At least I was bundled and comfy during my wait!
I finally decided to wear my Grandma Bertha dress to the graduation. Because I'm an alum I get to sit in a special section and get breakfast ahead of time. Once the ceremony is over Brittany and I will take an official "bent twig" portrait. When a relative graduates they are called "bent twigs" and the moment captured on film. I figure we worked hard for this and I'm getting that picture! The purple/green dress would have been perfect!
Notice how I said "would have been"? Went to pull the dress out tonight and no dress to be found. It must be with the blue Joan dress that is AWOL as well. Either we've been hit by a thief that has a fondness for vintage-style clothing or I've had a pretty good brain fart and they are somewhere very safe. Both Jim and I have looked in ALL our closets (all 4 of them!) and can't find either dress. I'm not sure if I've got anything else quite appropriate for a spring graduation in the sun on a large grassy meadow. I'm also not sure if I've got time to make anything since I need to be in Oakland at 8 am in 36 hours!
Time to panic yet?