As promised in my current Sew Weekly post these are the details of the jacket I'm wearing. The theme this week was "Music" and since I already channeled Elton John (my favorite) this year it was decided to now try Gwen Stefani, my daughter's favorite. This is the outift: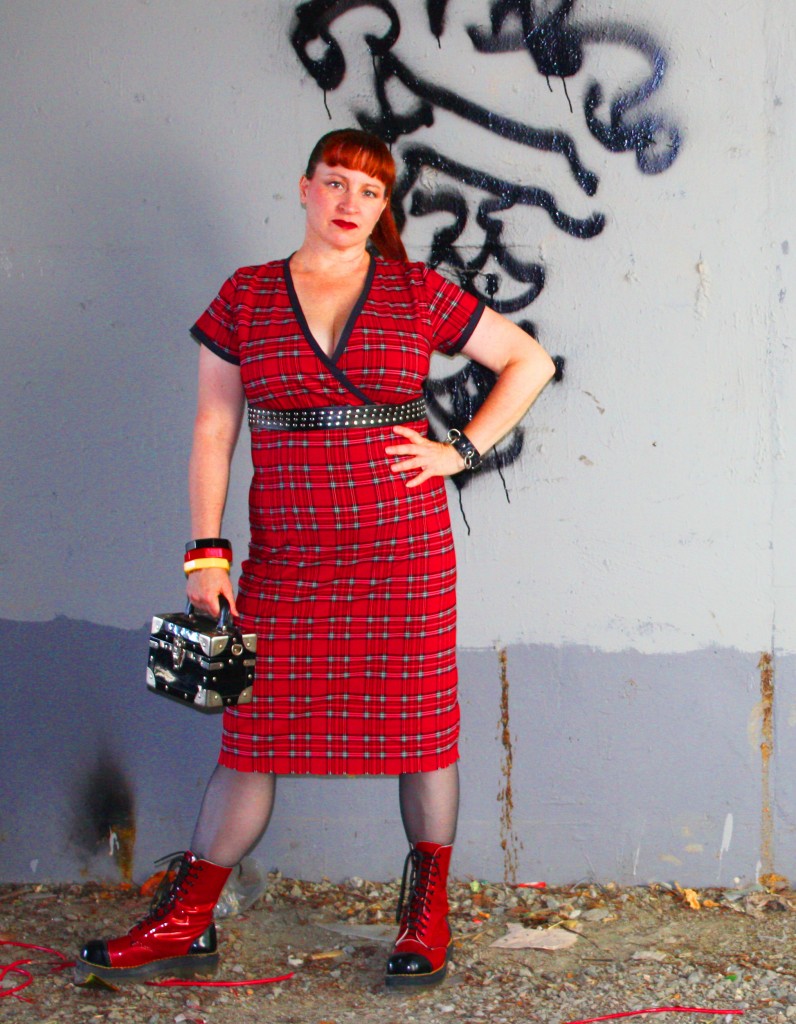 I call the top "Frankentop" since it's got more pieces than a bucket of chicken. I made *almost* every newbie mistake with this but in the end I'll actually wear it. The tunnel that Angie took me to was a little seedy so the boots were the PERFECT attire for the day! Patent leather steel-toed Doc Martins, they are seriously rad : )
This is the outfit with the jacket: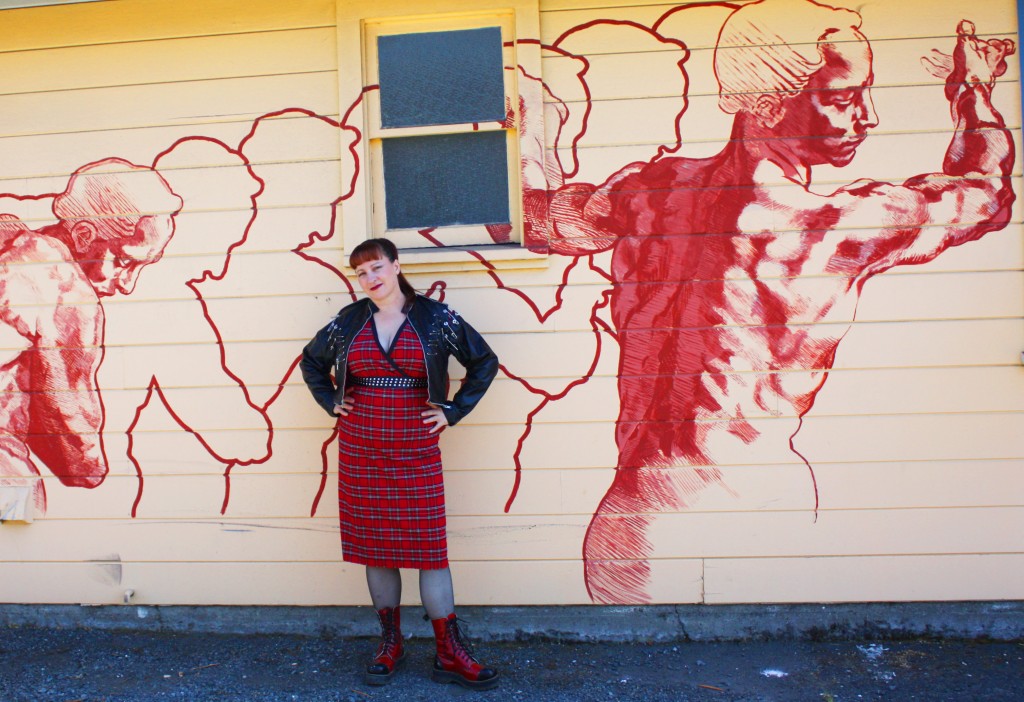 The jacket was MELTING and shedding! I used Ultra Leather, brought to us by the same folks who make Ultra Suede (I'm too tired to find the TM character so just insert it here). Ultra Suede is, in essence, fancy felt. I have no idea what Ultra Leather is except a very expensive form of pleather. But it sucks, I don't know if it's still made but it has a definite shelf life. I have at least half a dozen pieces of Ultra Suede I bought many, many years ago, and they are fine.
The first pic above shows the shoulder details – the epaulets, the way the sleeves are attached with blanket pins instead of traditional lacing like they did in the Renaissance. This was a piece I built for a show called "Rock n' Roll Twelfth Night" and it was a dreadful show. Awful. The only show that I can think of off the top of my head that was worse was the modern version of "Hamlet" the same director attempted. Horrible. And he wanted each character in the rock version of "Twelfth Night" to be a mix of modern and period clothing. There was a band that provided live music that we dressed like the Sgt. Pepper Lonely Hearts Club band. There was a Janis Joplin-ish character, a KISS-inspired character…it makes my stomach hurt to think about it. Oh, and the lead female (Viola?) we dressed like Madonna, and not the religious icon. Ugh… I have pictures somewhere…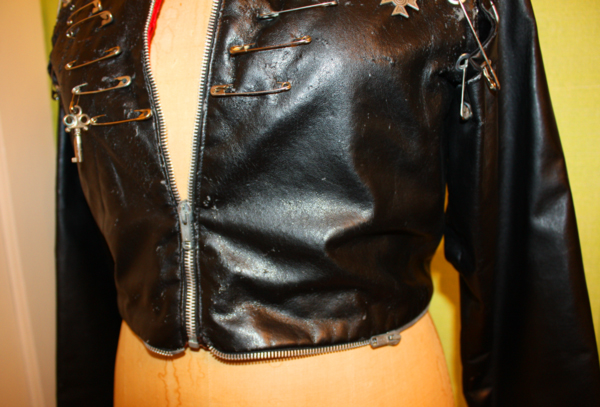 The jacket was worn by the character channeling Johnny Rotten from the Sex Pistols. It's lined with red satin, zips up the front and I used more zippers for piping/trim.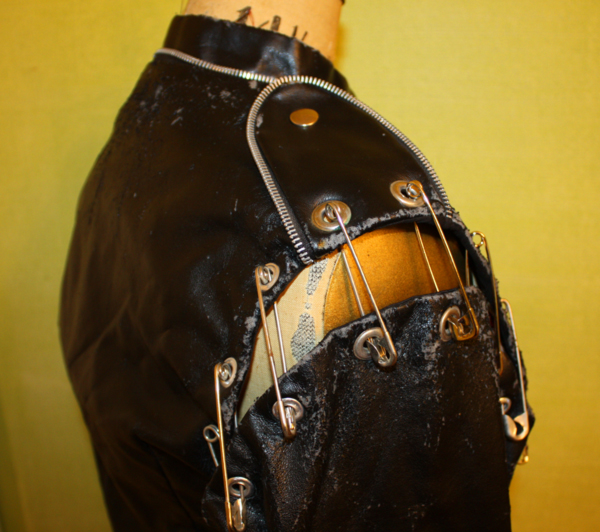 All those grey areas are where the top layer of the "leather" has worn/melted off. If it were real leather it would just be aging but it's not. And because the day was so warm it was pulling apart faster and left a big black smear on my neck! I like the basic design of the jacket so I'll make another. My original idea was to make a plaid patchwork jacket like the one Tom wore on the bands "Good Morning America" visit a few weeks ago.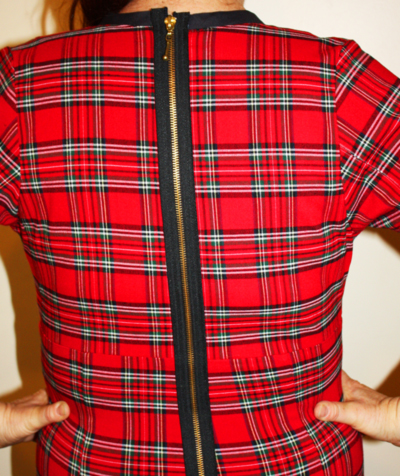 I decided to try that trend of installing a zipper on the outside, a rather industrial way of doing things. It works for this but I'm not a big fan of exposed zippers. Fun to try, will be popular for about 12 minutes and then in a few months you'll start hearing "Oh, that was soooo 2012".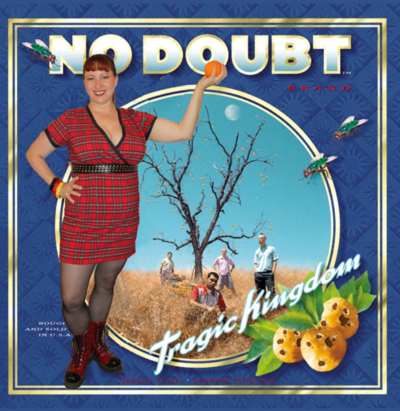 This is my version of the "Tragic Kingdom" cover : ) We hiked the skirt to mimic the red dress Gwen originally wore. I made a version of that dress for my daughter. I also made her the yellow patent pants that Gwen wore on one tour (those were a disaster – I told my daughter that that fabric would stick to itself between her legs…and she didn't believe me. It did exactly what I predicted and there was a melt down. I just asked her if she still had them 10 years later and she said she finally sold them on ebay!), an Indian-inspired outfit Gwen wore to an awards show and the famous Grammy dress: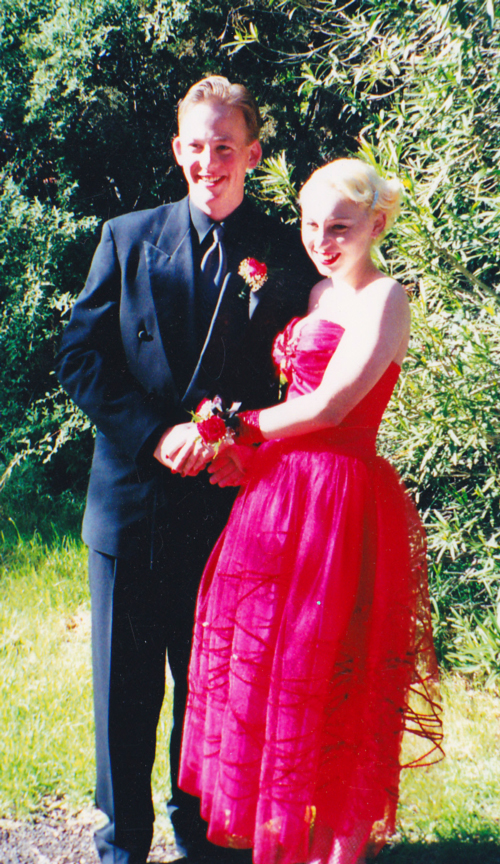 I think I used 60 yards of red sequin trim to make those swirls on red netting, and there are a couple layers. It is a beautiful dress but as she put it on for the prom the zipper BROKE so I had to sew her in for the evening. The guy who took her was an idiot (most polite word I can think of right now) who left her at the dance to go off with another girl! She didn't care one way or the other, she was just glad to wear the dress for an evening : )
As promised, here is my "Oh My Goodness" shot –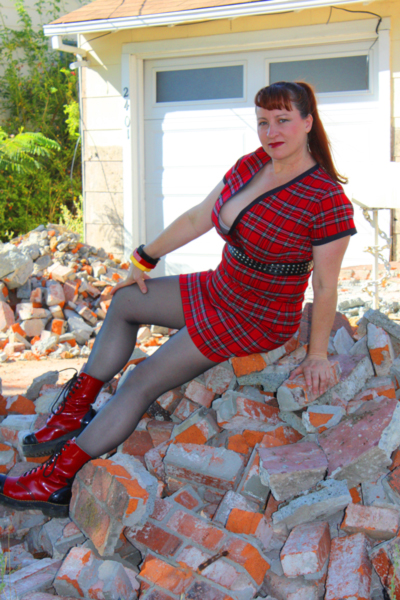 WAY too much boobage, and you can see my bra, but considering I just turned 50-something it's not bad : ) Nothing about this is photoshopped but I might use it as a project to learn how to fill IN! My thanks to Angie for doing photography duty this time. We always have fun together and I wouldn't have attempted doing this shot with my daughter behind the lens.
This shot is just because…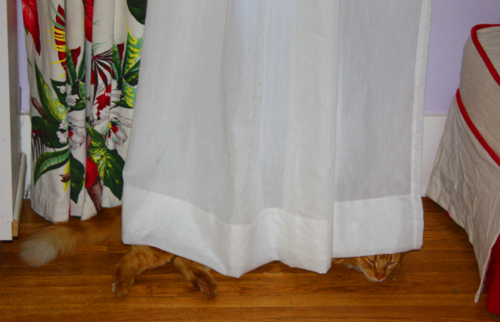 Ashton sleeping : )
Saturday was Ashton Miller's birthday, the young lady who died about the same time the kitty was born and abandoned by his mom. I named the kitty after the amazing young woman we lost that day. She would have been 24, just a few years younger than my own daughter. She shared a special connection with Ariel with a mutual love of Harry Potter and the same rare cancer. Ariel and Elora turned 14 today. I wasn't sure on Tuesday if Ari would be around today, at least around enough to enjoy the day but she is here and aware and seemed to have an amazing day.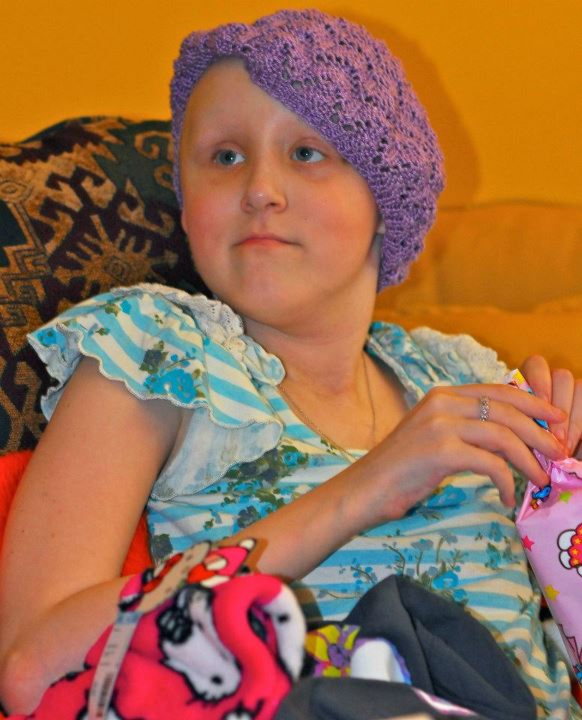 Miss Ariel : )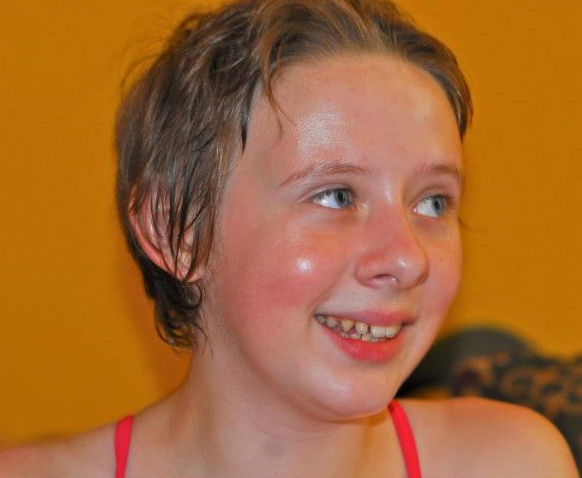 Miss Elora : )
What a week…I'm just glad we're all happy and doing the best we can at this moment.