Do you make New Years Resolutions?
Here's mine:
~ Don't be an asshole ~
That's it. Simple in context, the details can be a little more difficult to suss out but there you are.
That's my goal for 2017. Now for the giveaway part!
Have you seen the new Colette Sewing Planner? Is this your thing?? Want one???
Leave a comment below about a resolution or your sewing or what you wish for in the coming year and I'll choose a random winner for a brand new, in package planner!
And if you tell a friend and they say you sent them here I'll add a surprise sewing gift if you're chosen 🙂
I am DETERMINED to make this a good year!
And just because all posts should have something pretty to look at: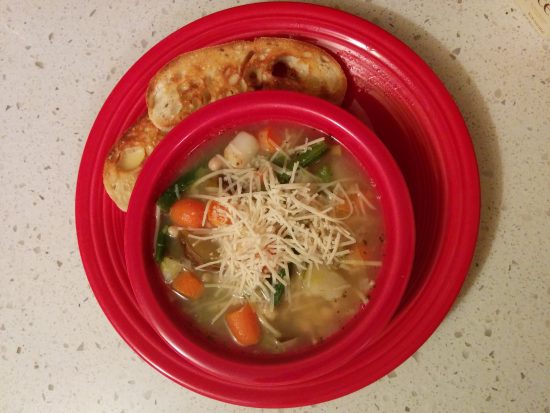 This is my Soupe Au Pistou (Provencal vegetable soup with garlic, basil and herbs), my latest foray into Mastering the Art of French Cooking While Not Killing Anything. This was EASY AND, weirdly, has ZERO butter in it. The "cheese" on the top is actually vegan Parmesan and yummy! Super important – don't forget the bread.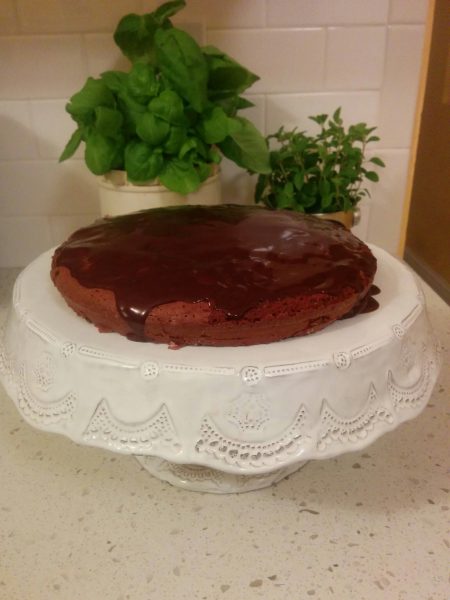 This was a disappointment but really just means I need to make it again to make SURE I don't like the recipe. It's the La Marquis (chocolate spongecake) and it's not very sponge-y. It called for an 8″ pan, I have 7″ and 8.5″ and my mistake was using the larger and not cutting down on the cooking time. It tastes fine but a little dry. I've heard from others that they thought it dry when they made it so I need to do this at LEAST two more times 🙂
A friend is helping me out with converting the recipes. We've sourced vegan shrimp, scallops, fish, chicken, various beef versions and a sliced/slivered pork. Our next challenge is to see what we can do with Julia's famous lobster recipes. I re-watched an episode where she talks about the differences in lobster sizing etc. Sigh. I give her credit for her fearlessness.
How are you going to push yourself to be fearless this year?