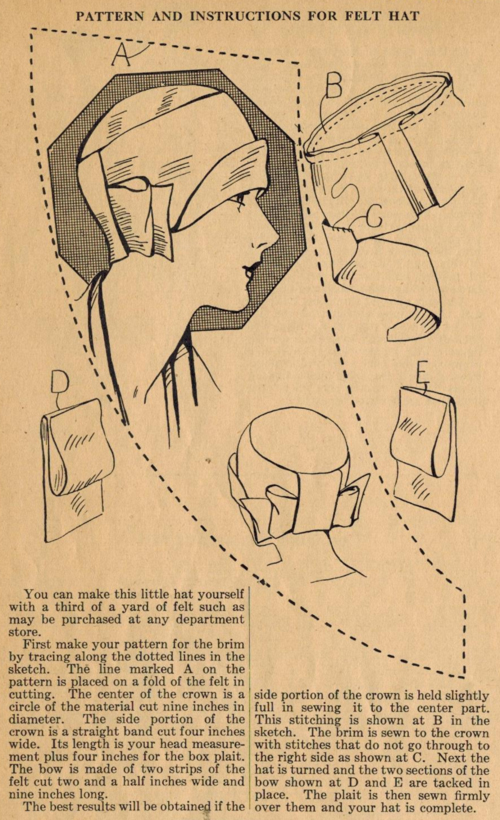 This, so far, is my favorite hat pattern! I've made three…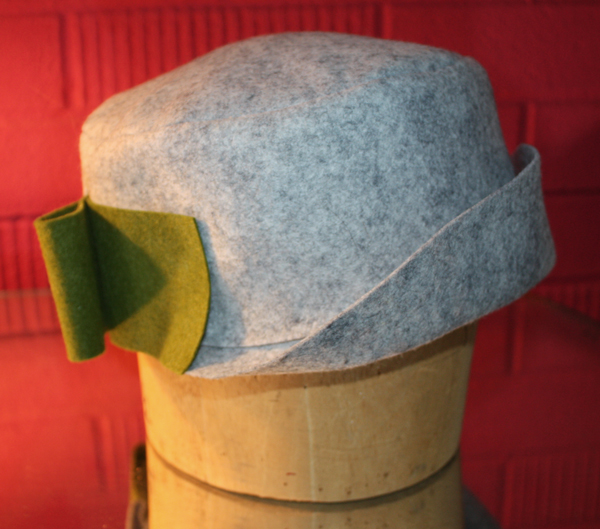 I think the grey/green is my favorite of the bunch…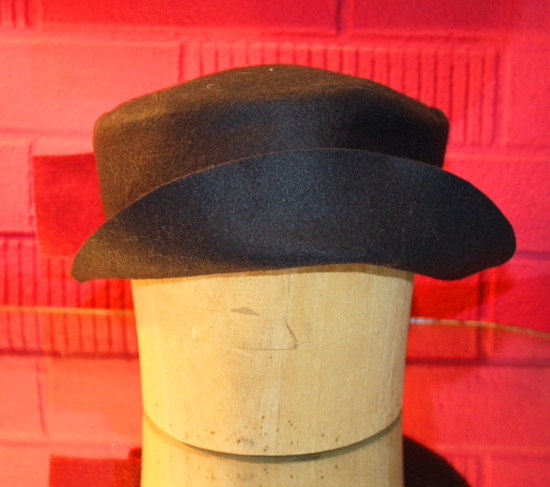 And the black/burgundy is close behind….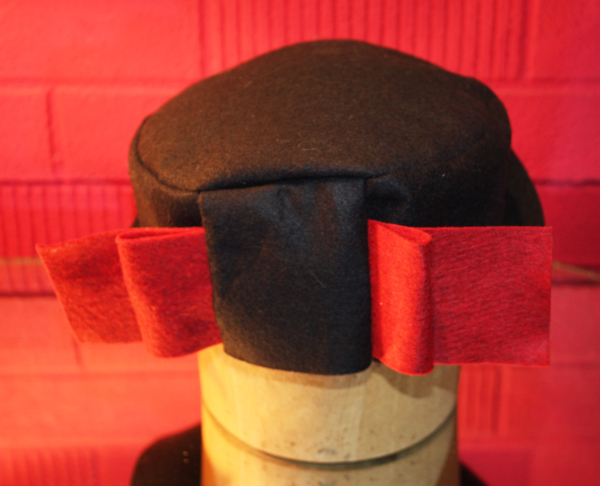 Isn't that back cute?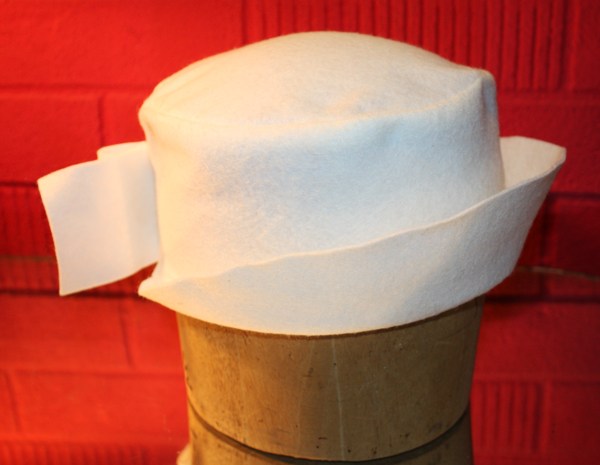 The white is just plain classy!
How do we make this lovely? It is so EASY you might make three yourself : )
"First make your pattern for the brim by tracing along the dotted lines in the sketch. (Or just make another copy of the directions like I did.) The line marked A on the pattern is placed on a fold of the felt in cutting. (That's the piece that looks like a smile). The center of the crown is a circle of the material cut nine inches in diameter."
Here's my experiment with THAT particular number – a nine inch top crown is LARGE. My head isn't, even with a wig on. Just for the sake of trying the pattern as is I cut my first crown a little over 8 inches in diameter. When stitched the top crown measured 7 3/8 inches. BIG. But not so big that if my hair were up or under a wig the hat would be small/tight. The white top crown is cut at 7 1/2 inches and stitched finishes at 6 3/4 inches. It's a little snug but would stay on in windy weather. The final hat, the grey one, is probably the best fit with the crown cut at 8 inches and finished at 7 1/4 inches. Seems perfect there and remember, my head is technically 21 1/2 inches around.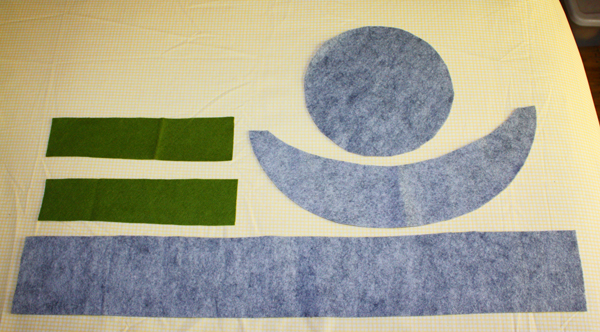 "The side portion of the crown is a straight band cut four inches wide. It's length is your head measurement plus four inches for the box plait." If I cut my side crown according to these directions it would have been WAY too small! Remember, you need to use the size of your head measured around your ears, which in my case is a tad over 23 inches so the side crown band on my grey hat measures 29 inches and if I did this again I'd probably cut a 30 or 31 inch side crown. Why? Deeper plait/pleat. It's just my personal preference for a slightly deeper pleat than I have but that's me. It works out fine anyway.
"The bow is made of two strips of the felt cut two and a half inches wide and nine inches long." Yes. This measurement is just fine.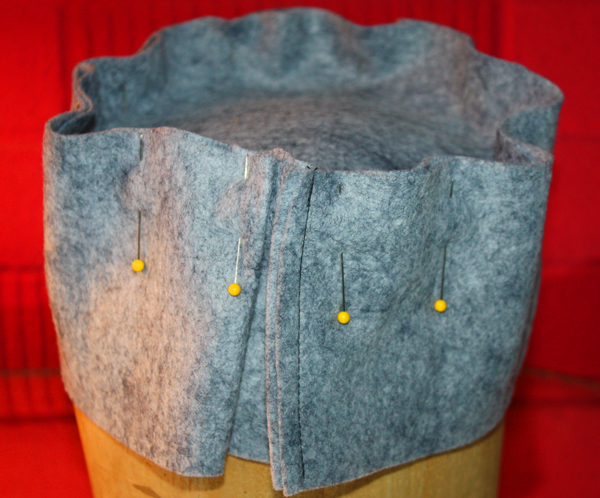 "The best results will be obtained if the side portion of the crown is held slightly full in sewing it to the center part. This stitching is shown at B in the sketch." In other words she wants you to ease the side crown slightly as you stitch it to the top crown (circular) piece. She leaves a couple bits of information out here that I played with to get it right. See the seam on the right side pleat? She never tells you where the join in the side crown pieces should go. I tried hiding in in the pleat on the black and that didn't work. It makes a lump that is unattractive and no amount of ironing made it go completely away. Do it this way, with the seam at the very center back.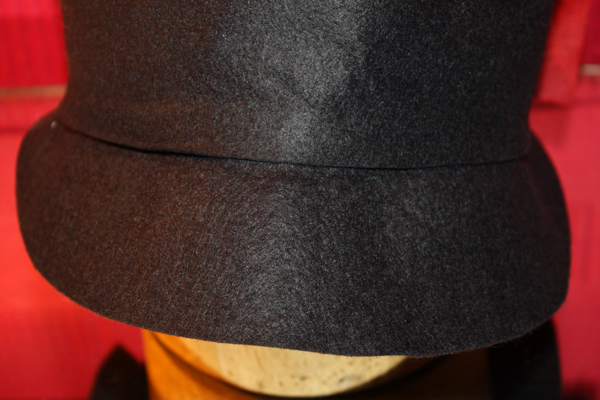 "The brim is sewn to the crown with stitches that do not go through to the right side as shown at C." You can see the brim attached to the side crown but no stitches. It's pretty easy to do with the felt : )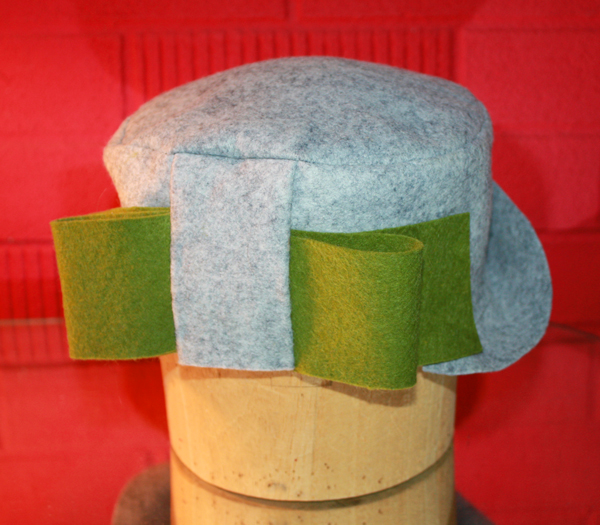 "Next the hat is turned and the two sections of the bow shown at D and E are tacked in place. The plait is then firmly sewn over them and your hat is complete." Almost.
At the very center I stitched the two edges of each pleat together. I purposely stitched this in black so you could see it at the top here: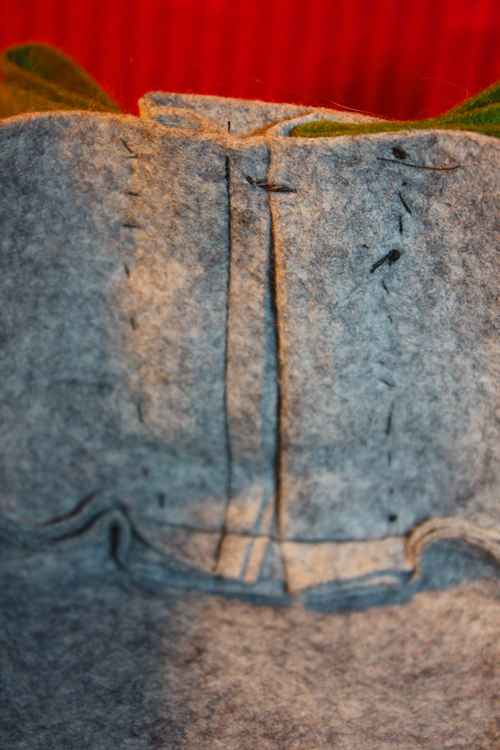 And because the hat is on a table that the cats can hop up on look who came to supervise: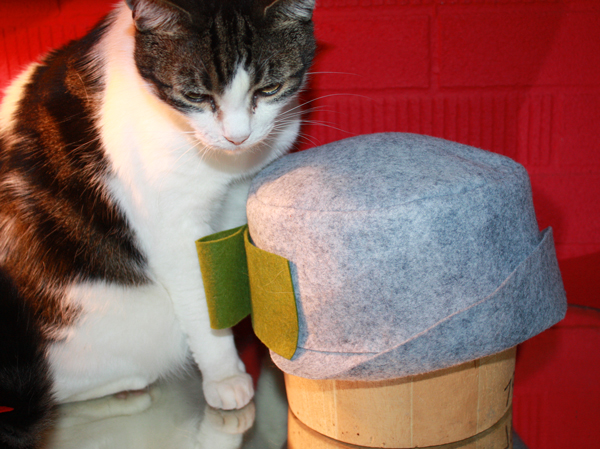 Stuart. Something about that wool felt attracts him like catnip on a new scratch pad.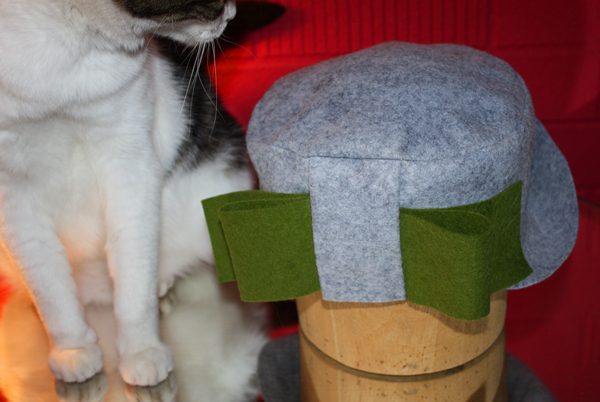 He wasn't impressed with the photography process.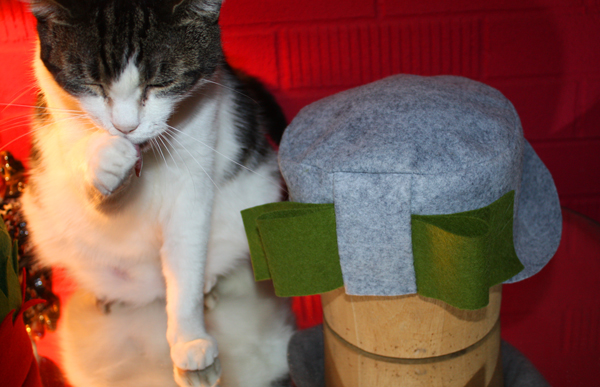 …and decided it was time for a bath.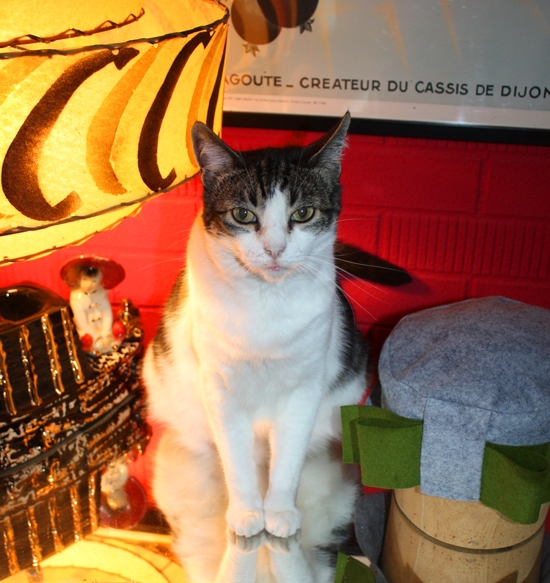 Really? You want to do WHAT?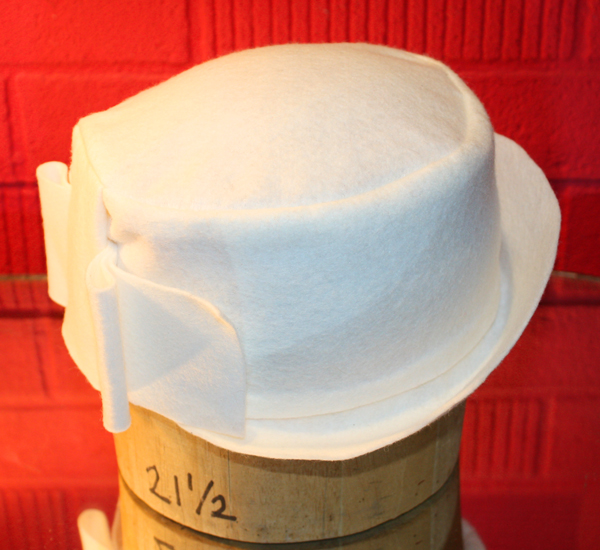 I love the white hat : )
The Pattern: Felt Hat
Fabric: Wool/Rayon felt
Ease of Instructions: Easy if incomplete but nothing that can't be easily figured out.
Effectiveness (1-10): I'll give this a 9. My favorite so far!
Notions: Just thread.
Hours to complete: One and a half the first time, 45 minutes for the last.
Total cost: About $3 each.
Now some cool stuff from the Miss Fisher exhibit-
One of Dot's hats, the trim is vintage on modern straw.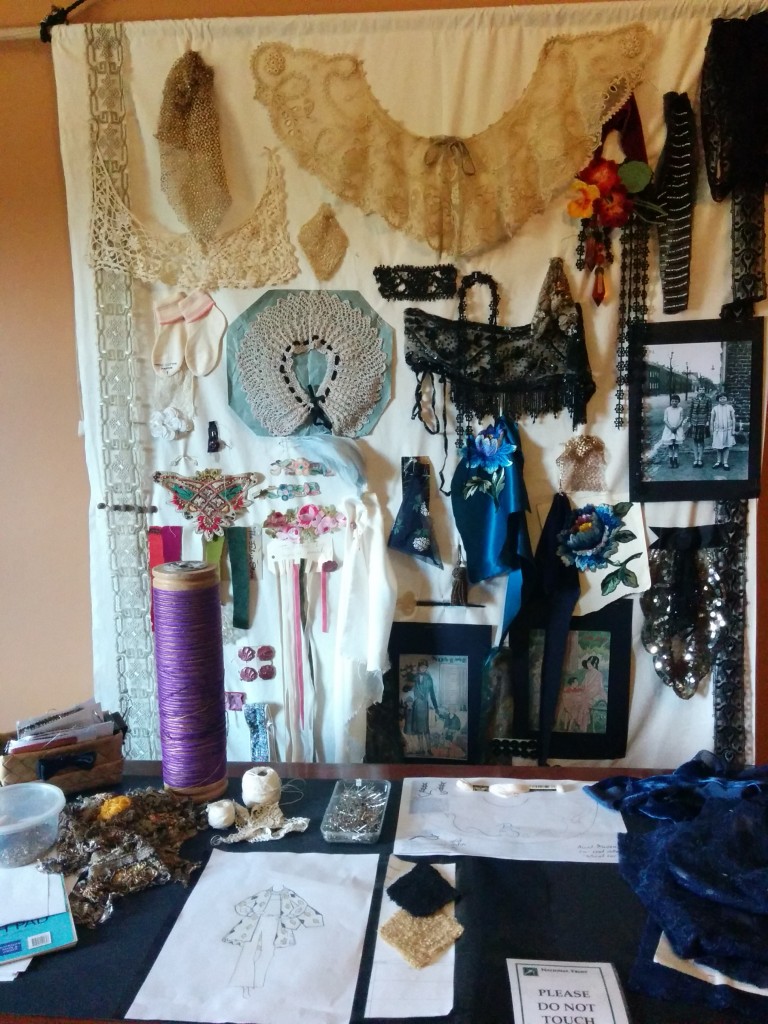 An inspiration board at the exhibit. I used to do these on occasion. They're like vintage Pinterest : ) Check out the sketch of the Harlequin coat sitting on the desk.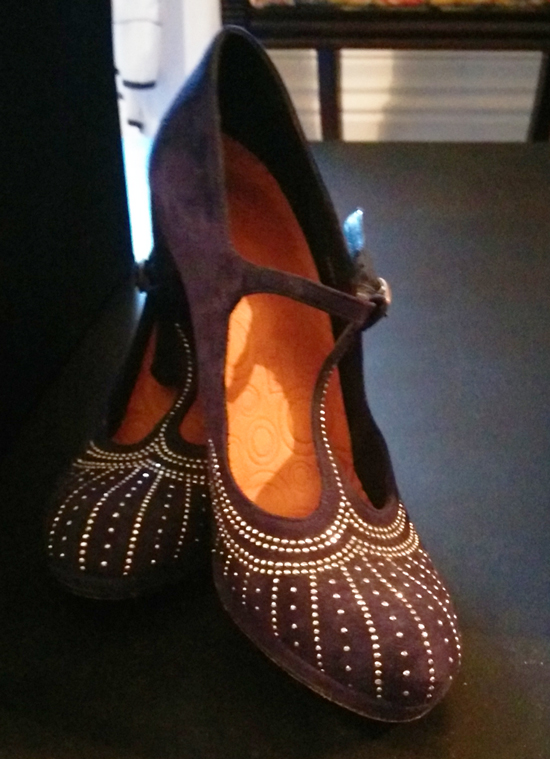 Shoes. Sigh. From Venice but we couldn't see any other label. Stunning.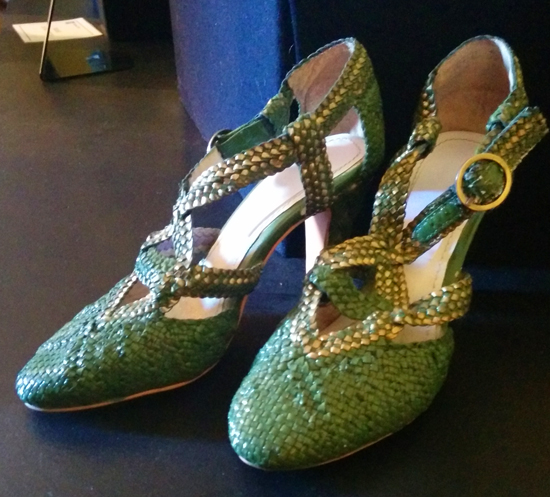 More shoes. I mean, how awesome can they be???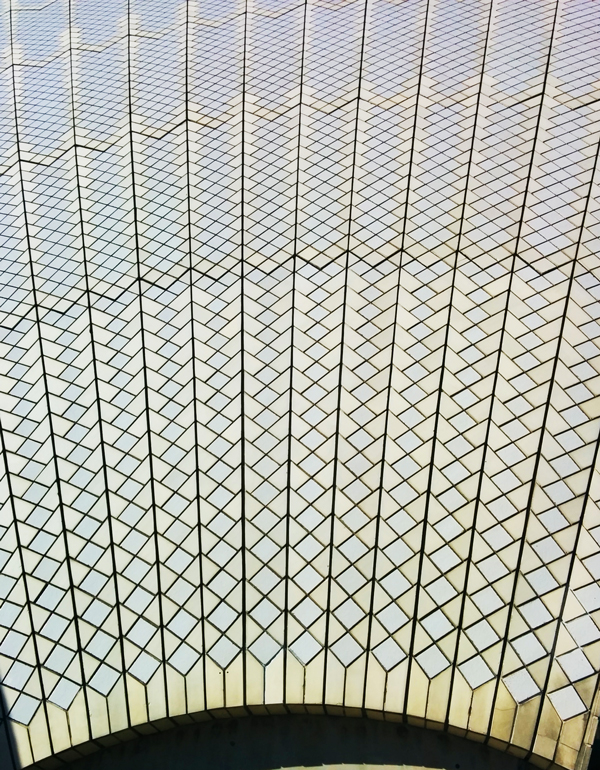 Can you guess what this is? (Hint – not from the Miss Fisher exhibit but VERY Australian!)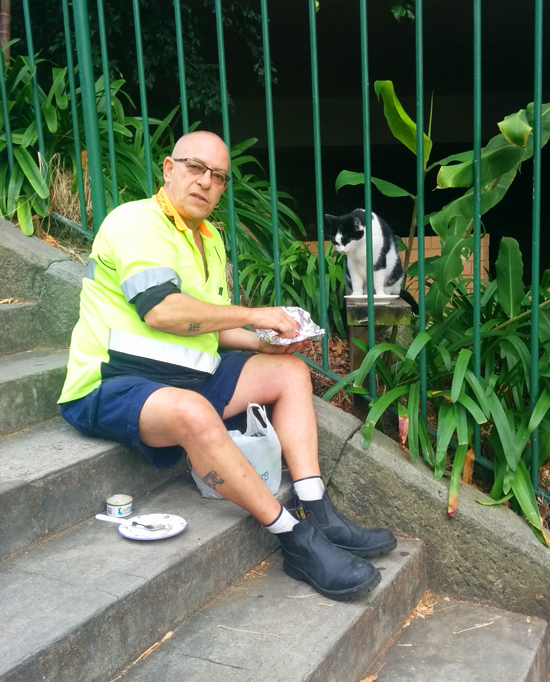 This was one of my favorite people. Totally random, walking up these steps (all 84 of them!) to go back to my hotel the second day in Australia and here's a guy hand feeding a cat. Turns out he is a city worker (hence the bright green, orange trimmed shirt) who has been feeding feral cats for several years. This particular girl once had an owner but was left behind. This man gets up every morning at 4 am to come down and feed her breakfast before he goes to work, then stops back by around 2 to give her dinner. He's feeding her steak right now, "I used to give her kangaroo but one day she stopped eating it so it's steak for my girl."
He adores her and she comes for him when he calls. He's thought about taking her home but has no outdoor area other than a balcony and he doesn't think her free spirit would be happy with just a balcony. He asked me what we do with feral cats in America so I told him about our TNR programs. He said if I ever wanted to come talk to the Sydney group that takes care of the cats to let him know, he likes our program better. One of these days I'll go back and stop by to see if he's still there : )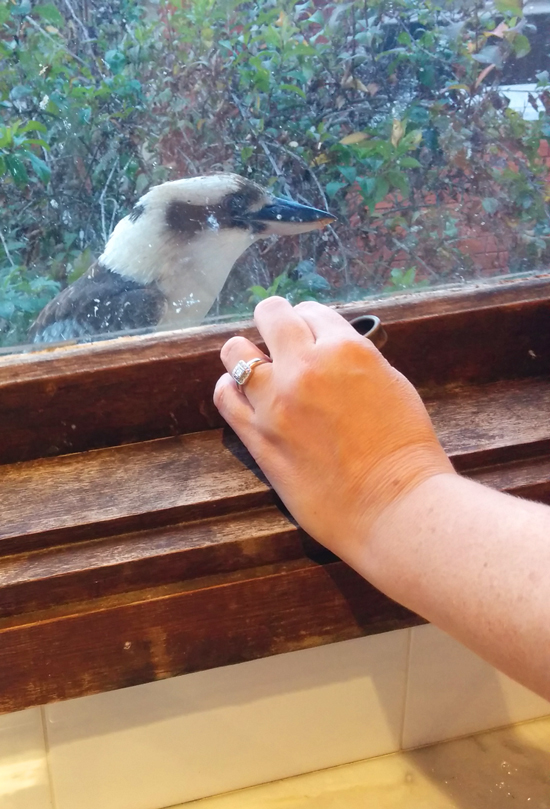 The hand belongs to the lovely Trish and she's about to open her kitchen window for a visiting kookaburra. He shows up every day around 5 pm and knocks on the window with his beak! Trish keeps some sausage or other meat in the fridge just for him : ) She opens the window, puts a couple of bites on the ledge where he picks up what he can and flies into the neighbors tree to eat his prize. If all goes well he brings back his mate –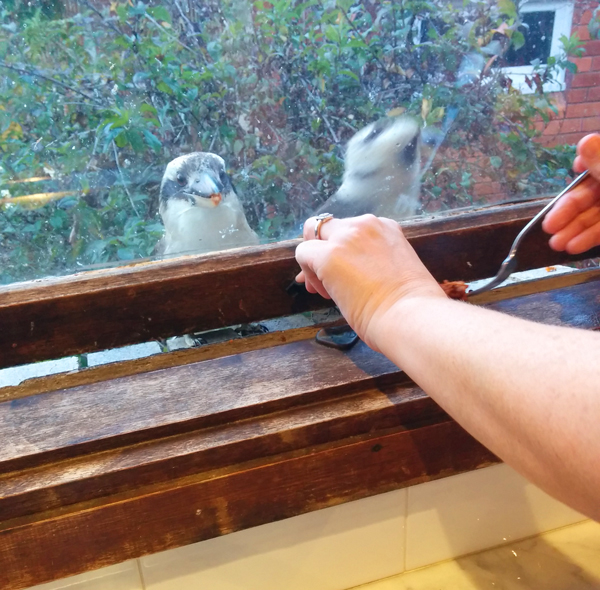 And once their kid showed up, but he was pretty skittish so the only photos I had were really blurry.
The sewing of actual garments is moving along slowly. Very, very slowly. All plans I had for spending most of the holiday weekend in front of my sewing machine were shot when Amelia showed up early  Friday afternoon with a large wound on her backside, complete with bugs that start with an "M". I had to run her to the emergency clinic, and I don't know how anyone else operates but even if I'm not there I can't concentrate. I worry, I "what if" REALLY well. They cleaned her up as best could be done and she'll have surgery soon to close the wound. Combine that with sewage backing up into the tub and kitchen sink and you start to get a picture of just how pretty my last week has been : )
The one piece of GOOD news in amongst all that is my vet has been invited to a 20's theme party that is dress-up required AND she's asked me to go with her! Now I get to make someone else something fun AND we'll do full hair, makeup and accessories! PHOTOS!! There will be lots of photos!
See all that purple? That is actually a square tablecloth I made some years ago using the Indian-inspired fabrics from Joann's. It is getting a new life. I've discovered it really does take 3 tries to get these patterns looking the way Ruth Wyatt Spears intended in her drawings. That's why my hat collection has suddenly grown and why my dining room (which I have almost finished painting) looks like an Indian fabric bazaar. The first 2 capes are almost done and all I can say is…they're different : )