Several of you who subscribed via Bloglovin' told me you weren't getting updates and people who wanted to sign up couldn't. After we opened a case via Bloglovin' this is what they said:
"Sorry for the confusion! It seems that our moderation team had blacklisted your site. I've reversed this for you….
I certainly didn't notice any valid reason for your blog to be blacklisted, so it's quite likely that this was a result of human error."
Since then I've received no emails from Bloglovin' with updates, mine or anyone else's. Can a couple of you comment and let me know if you're getting the Bloglovin' daily updates and if my blog is listed?
Or tell me what other methods you use and like for letting people know you've put up a new post? I'm feeling a little jittery here….
Here is a pretty for you – homemade chocolate chip cookies on a vintage french transferware plate 🙂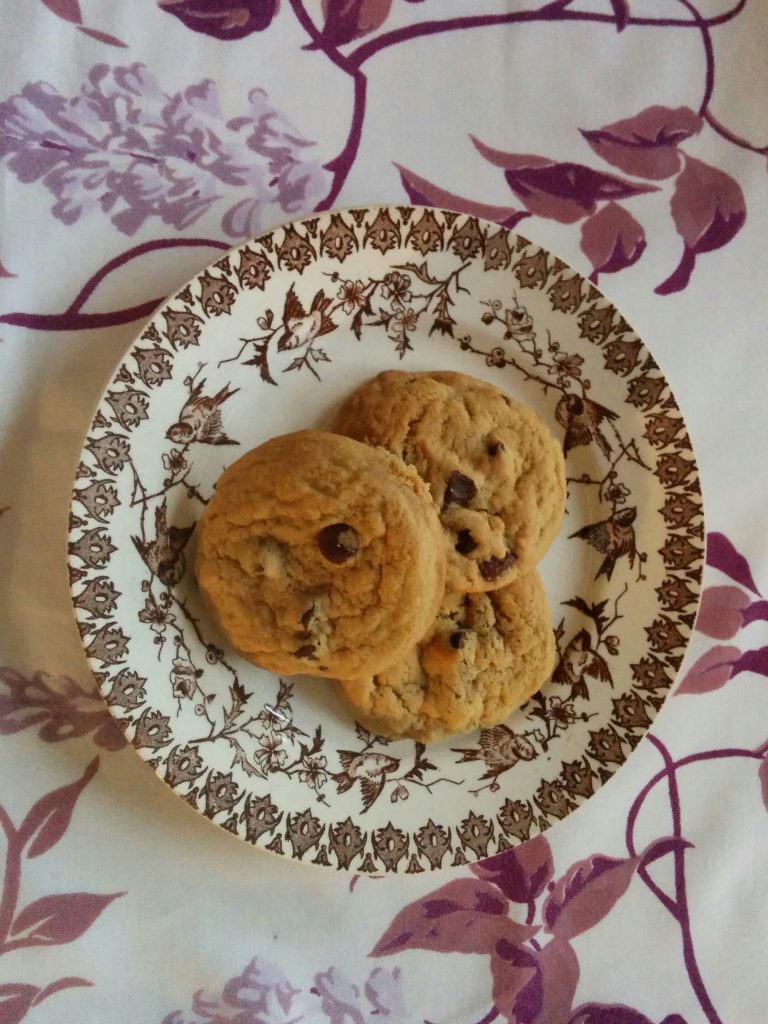 Here's the whole setting, although WordPress keeps flipping the pic on its side. Sigh.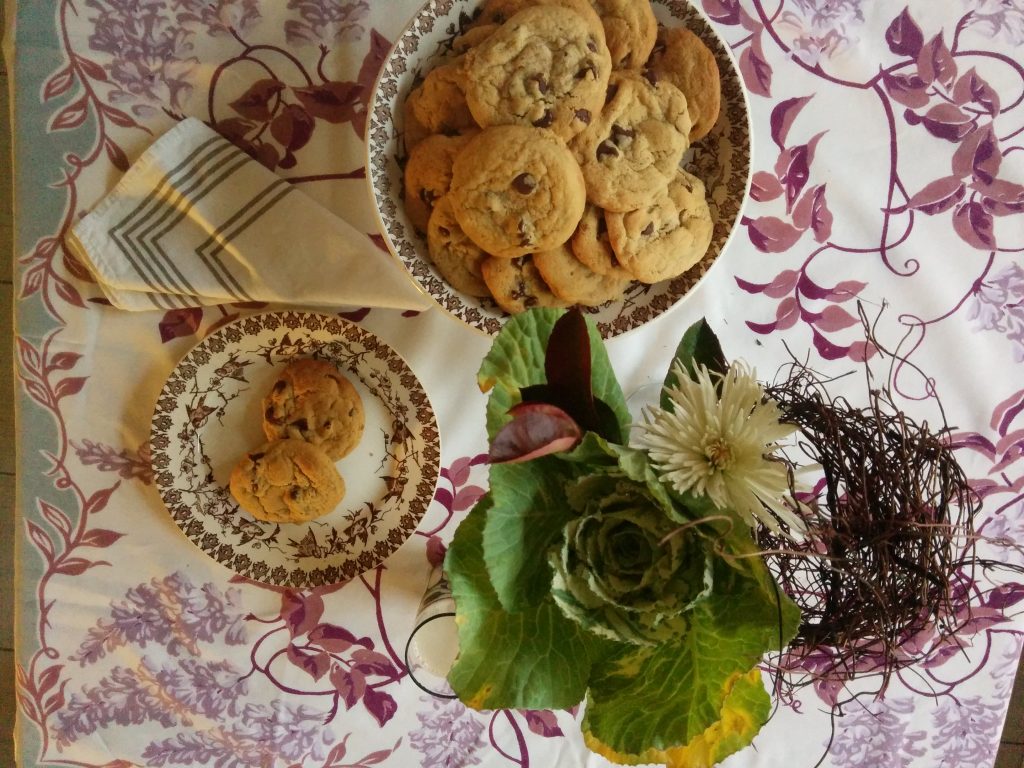 I give up. Let me know if you see my posts and have a cookie for me.