I don't have any cutesy pictures or graphics right now so a list is going to have to do : )
This is my homage to the wonderful people with whom I toiled and sewed alongside all last year that were endless sources of inspiration and support. It was a tough call and who's to say this will only last a year, or have just twelve names on the list? This is the starting point!
January – Gina Clark
She's know for her pants, outrageous suits and pink hair : ) She's also one of the most fashion forward amongst us, remember her "Beauty for Ashes" dress?
February – Kazz the Spazz
She LOVES African print fabrics, the 80's and is currently immersed in making her own lingerie. Quite a bit of inspiration there!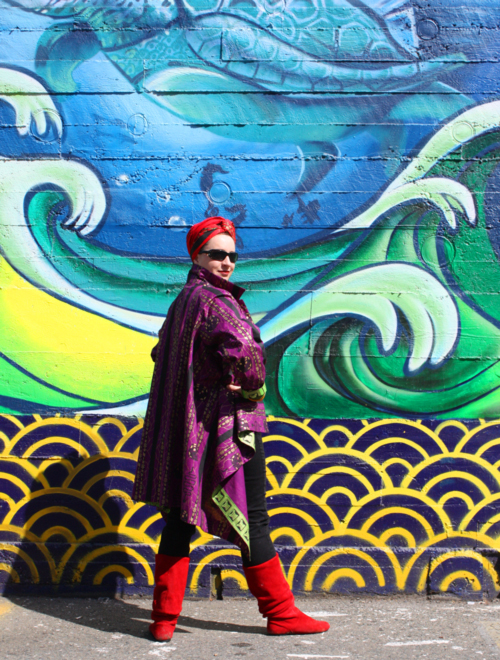 March – Tempest Devyne
There is a double reason for choosing Ms. Devyne this month – she is also hosting a David Bowie Sew-along! Tempest, David Bowie, a mash-up of both, take your pick!!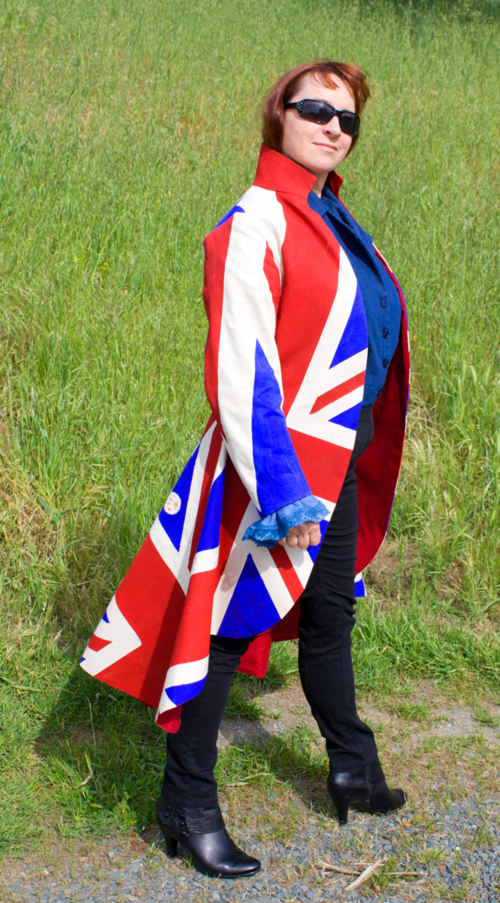 April – Vickie Muise
Vickie is a scientist and loves shwe shwe fabric so she's bringing ME some and challenging ME to make something fabulous with it! I'm so excited : ) She says she'll be in South Africa sometime February or March but just in case things are delayed there may be a switcheroo of months. By the way, it is perfectly ACCEPTABLE to send me fabric or ideas as a challenge!!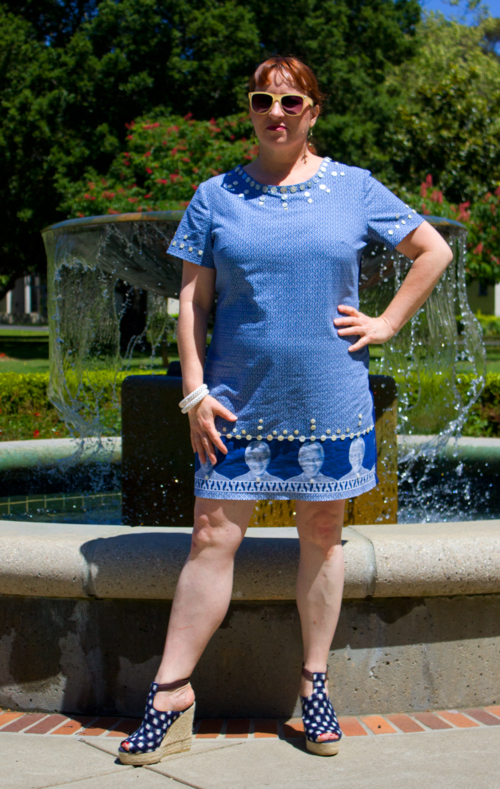 May – Lee Fulton
Lee is fun, thoughtful and "consistent" (her own word!). She sews for her daughter almost as much as she sews for herself. She has made hats, conquered knits and made an amazing Bat wing shirt that I, for one, am anxious to play around with!
June – Kat Hardisty
Think pink hair and fun prints : ) She also quilts, has a collection of cool sneakers and manages all of this juggling baby Drake. Seriously. She has also put together a list of other bloggers and their "challenges" like this one and posted it on her own page.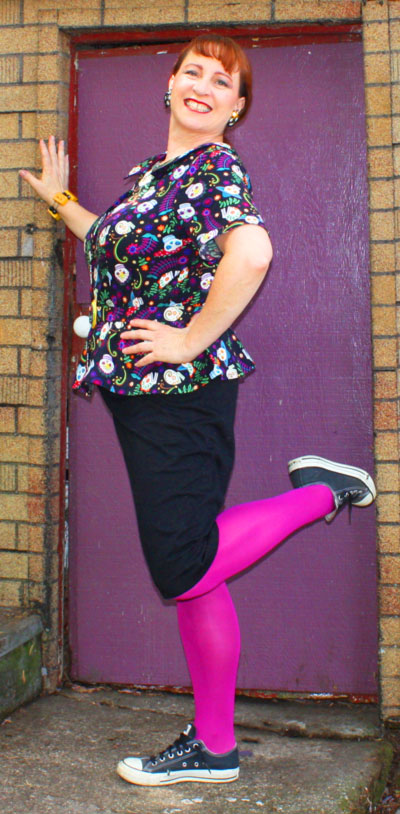 July – Liz Sullivan
Green, polka dots, stripes and skirts. Maybe not all at once but then again… She's also participating in the StashBusting sewalong hosted by Cation Designs and EmSewCrazy, something we could ALL take part in! Bust your stash and dedicate it to Liz : )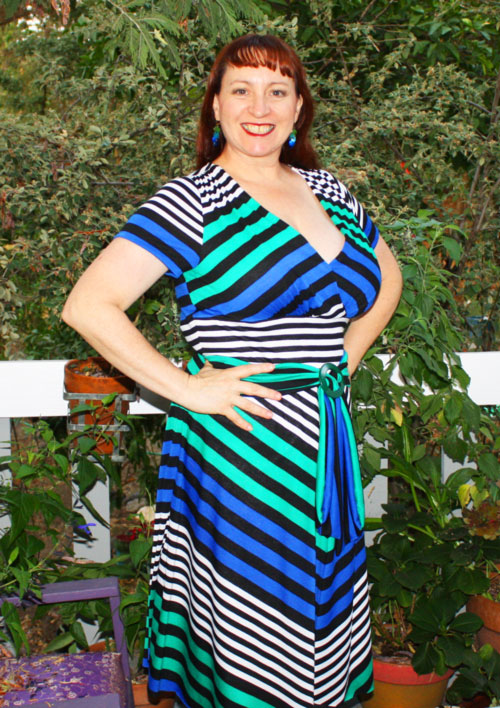 August – Trish Blair
One of the lovely ladies from Down Under, Trish is into all things Vintage! Check out photos of her house, her vintage-inspired travels and finds as well as her projects. I STILL love her skirt made from old linens!
September – Bethany
I tend to think of her in 40's jumpsuits and pants since she is a self-described tomboy : ) Don't let that fool you, however, she can rock skirts like the best of us!
October – Leimomi Oaks, the Dreamstress
There's a reason I chose October for Leimomi, she's a "textile historian, seamstress, designer, speaker and museum professional". In other words, if you want to make something historical (or even a "costume")  this is your chance : )
November – Barbara Carlon
Classic and classy : ) If you're looking for a challenge to push yourself, why not make a coat, like one of Barbara's? Check out this one she completed after her year of Sew Weekly challenges!
December – Mena Trott, the woman who brought us all together! She did 700 posts, I'm SURE you can find something in there : )