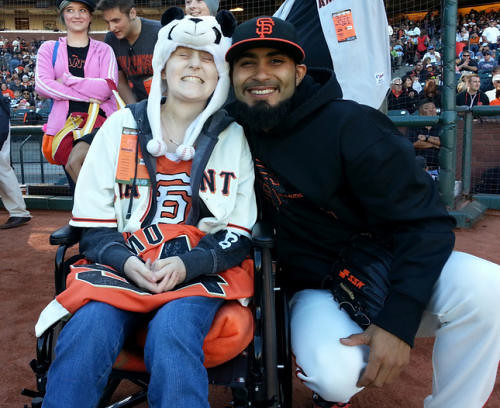 That's Ariel with Sergio Romo, pitcher and human being extraordinaire.
I was there with the family the night the Giants won the World Series. Ariel was absolutely determined to see that final pitch and was just as sick as Dan describes.
Want to renew your faith in humanity? Read THIS.
Miss you, sweet girl.